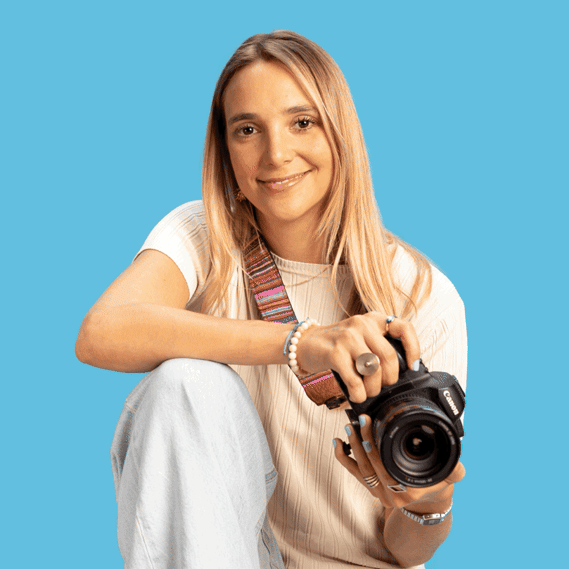 Gala is a lifestyle, beauty and still life commercial photographer and director. She was born in Mexico City, raised in Miami, FL and has been living in Los Angeles for the past six years.
Gala comes from a creative family; her mother is a Mexican soap opera actress, her father is a Spanish-Venezuelan photographer while her two younger sisters are Lara, a stand-up comedian and Maya, an actress. Her creative inspiration comes from the many RV road trips her family took around the world while she was growing up. She's also inspired by bright colors that she adheres to her Mexican culture.

Gala loves bringing her clients' visions to life through a mix of detailed planning as well as the spontaneous moments that happen on set while she is creating. She loves partnering with clients and brands that are mission-driven and seek to do good for the planet.

When she is not shooting, you can find her at the beach or traveling in a van with her partner, Daniel and their dog, Joaquin.